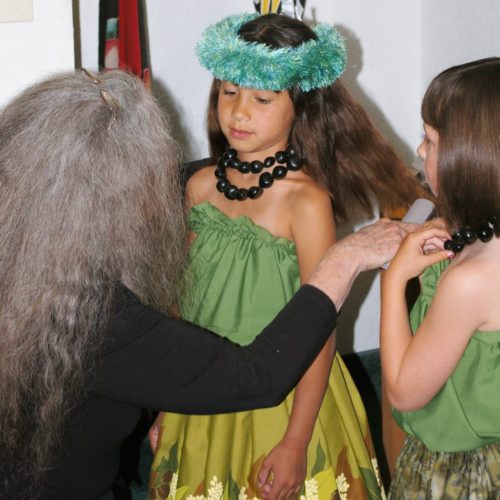 Classes meet every Tuesday from 6 to 8PM at The Bavarian Beach House on Ash Street, Leavenworth
Kaikamahine/children – Must be at least 5 years old. Call Kumu for new classes. Must have at least 5 students so call your friends to create a class.
Lele Mana O Pueo/Adult women – 6:00 to 8:0 pm Tuesday nights
Beginner ʻAuana Class Available on Wednesday night $60 per month.
Contact Momi for additional information regarding classes or for performance requests. Special one and two day workshops are also available for your hālau or group. 509-433-2211