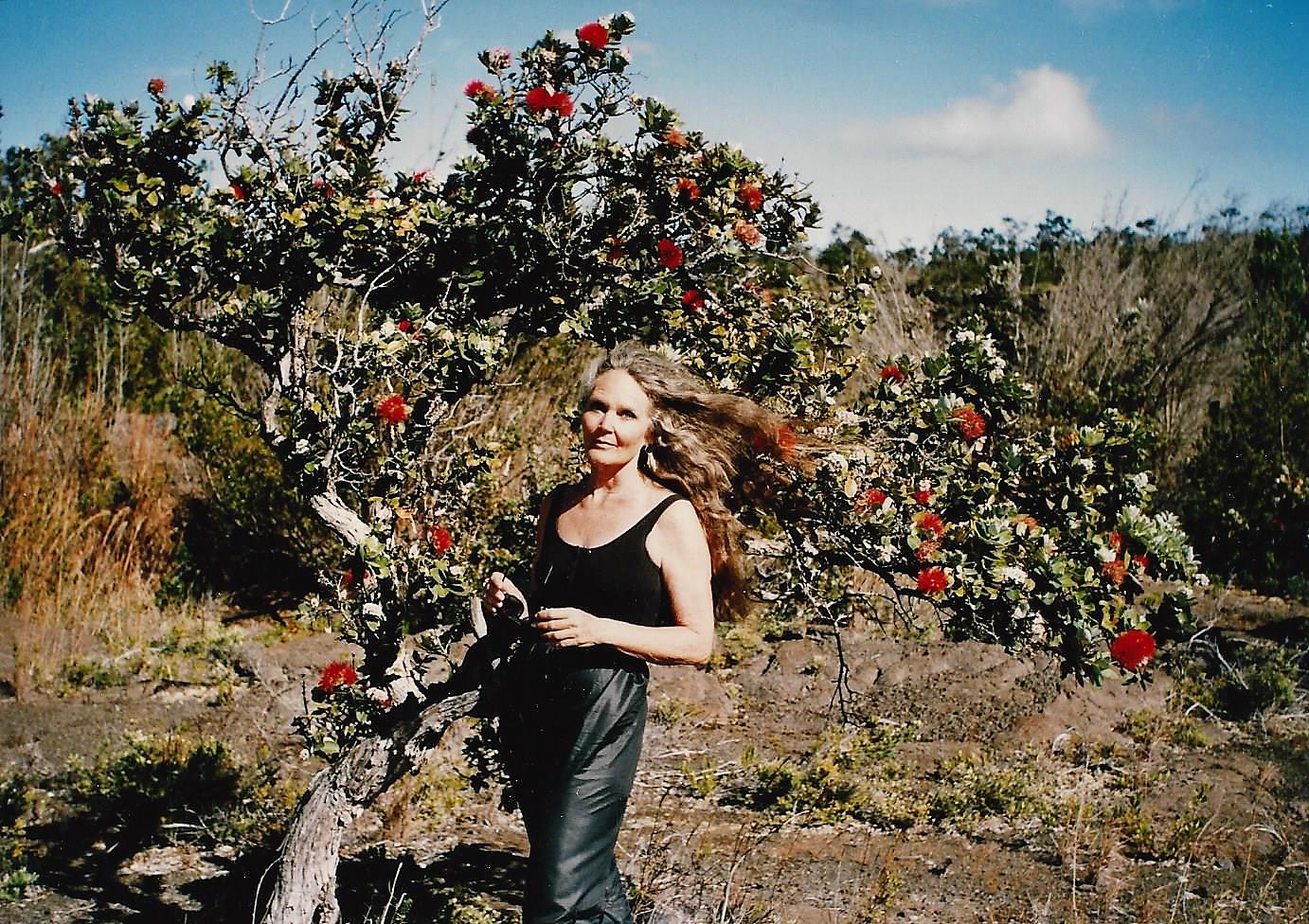 My hālau, my school of hula, was born on the Big Island of Hawai`i in 1983, during a simultaneous eruption of the two volcanoes, one on Mauna Loa and the other on Mauna Kea.  The name was chosen with care and concern, as all names in Hawai`i have deep meaning and profound significance.  The meanings are layered in each case.  The literal meaning of Mālamalama O Ka Mahina is "light/enlightenment of the moon" The kaona, the deeper meaning, speaks to "enlightment, clarity of thinking and knowledge" and guides our hula experience. Hina is the Goddess of the Moon. I taught on the Big Island and then moved home to Windward Oʻahu in 1984. I taught both kahiko and ʻauana hula in Kailua, in Waimānalo and at Heʻeia. I danced and shared hula in metro Denver area in the 1990s. I have been teaching in Leavenworth, WA, here in the Bavarian Village since 1999. My goal is to keep our hālau always supported by pono teaching through language, chant and dance. To keep our hālau about our hula family, the ʻōhana of sisterhood and our extended families. My passion remains to foster perpetuation of Hawaiian culture; to also be lifted by creativity and generation of chant and choreography. To reach back to all of the amazing gifts of hula and chant I've been given during these past 40 years: chants and dances and songs from many fine Kumu and musicians. To carry these teachings forward here in the Pacific Northwest.
Momi's Journey Through Hula to Date
I studied intensely with Māpuana de Silva, Hālau Mōhala ʻIlima for many years. She was my mentor and my guide. My source. My kumu. During those early years, Mōhala ʻIlima was a busily performing hālau. We danced in the Merrie Monarch Hula Festival in Hilo, as well as the Kamehameha Day competitions on Oʻahu each year. We danced in the annual Prince Lot Hula Festival in Moanalua Gardens. We danced for many weddings and lūʻau. With Māpu's guidance, I took hula seminars and workshops from modern hula masters.  And with her, I helped teach workshops on the neighbor islands, as well as Nā Wahine Hele La O Kaiona, her hālau for students of Kamehameha Schools. Kīhei de Silva, her husband, was our language expert and storyteller. He made the chants come alive for us. From him I learned to research the translations of the chants. A few years ago I returned to my kumu to expand and update my knowledge with an additional 8.5 years of training. 
I was blessed to be a part of the hula world in Hawai'i during "the second renaissance" of all things Hawaiian. I learned from many other fine sources: kumu hula, ʻōlapa, musicians and artists. I danced, learned and lived my passion for hula. I was given exquisite gifts of hula knowledge  from many fine sources, many kumu. I will spend the rest of my life sharing those gifts with gratitude and humility.