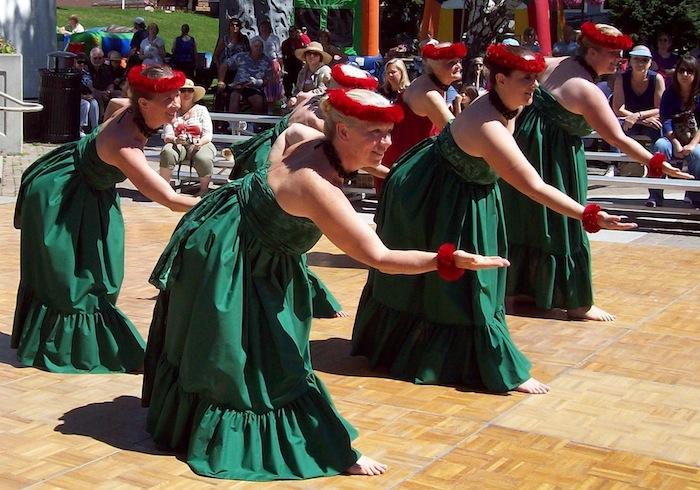 Hula is chant and dance. It is the personification of the stories; the moʻolelo. Hula is history; it is the bird that bears the feathers of an ancient culture into today's world.  Hula styles are the kahiko, ancient hula performed with drumming and chant, and hula ʻauana, which is hula danced to music and song. Hula is deeply serious and spiritual.  Hula is also joyous good fun, silly and playful.  Hula is the lifeblood of the Hawaiian people and the guardian of Hawaiian language, myth, history and genealogy. Hula is Hawai`i. Hula is life.
We are available for:
Private Parties
Public Events
1 & 2 Day Hula Workshops in dance, lei and wreath making
Traditional and Modern Hula Performances
Performances: 1/2 hour $100 minimum   1 hour $200 minimum
Contact Momi for more information.